Down here all the info about the past 2015 Easter event:
Stripy Eggs to Gold Coins - Conversion rate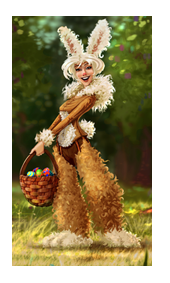 With Removal Phase II Stripy Eggs are exchanged to Gold Coins.
See details in the Removal Phase info post.
The exchange rate will be 1 Stripy Egg to 2,297979798 Gold Coins
The ratio was calculated based on the exchange ratio of Gems to Gold Coins and Gems to Stripy Eggs
The amount of Gold Coins will be rounded to the next whole number, with 0.5 being rounded up
We hope you enjoyed this year's Easter Event!